Welcome to Hotel, Notel.
We are way more than just a hotel. Our bar, restaurant, coworking spaces, meeting rooms, long-stay apartments, gym and activities are open to everyone. Business travellers, digital nomads, local entrepreneurs, students and next-door neighbours meet here to work, study, sleep, eat, drink, work out or just hang out. You are welcome too.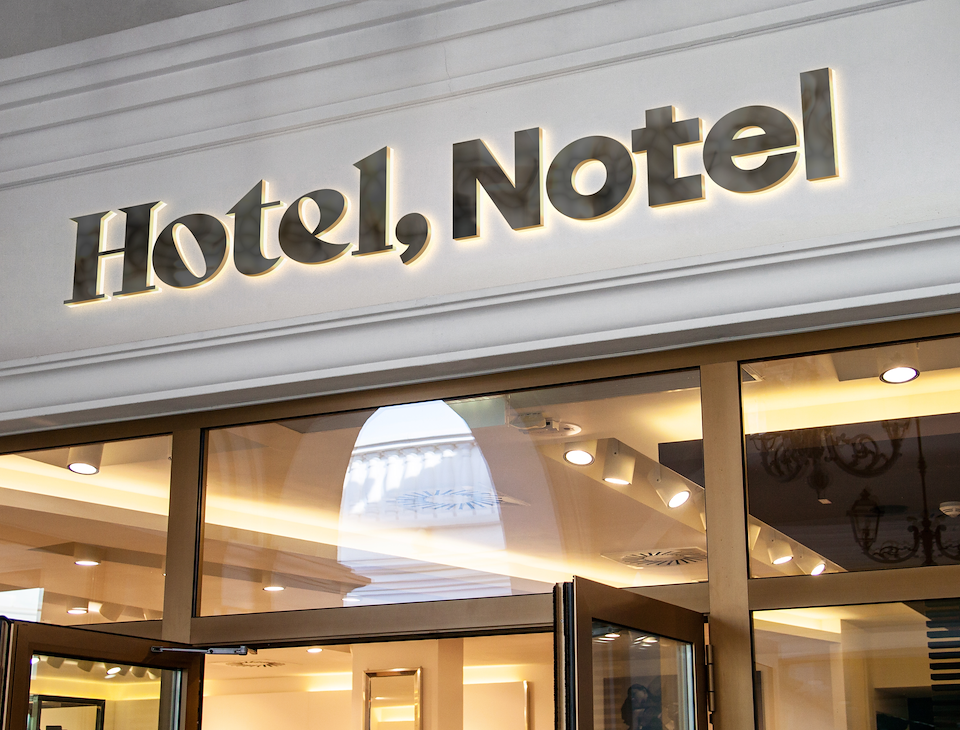 I started with a bold simple logo.
Tradional 'Hotel font' vs the creative 'Notel font'

Then I added traditional 'Hotel colors' vs vibrant 'Notel colors'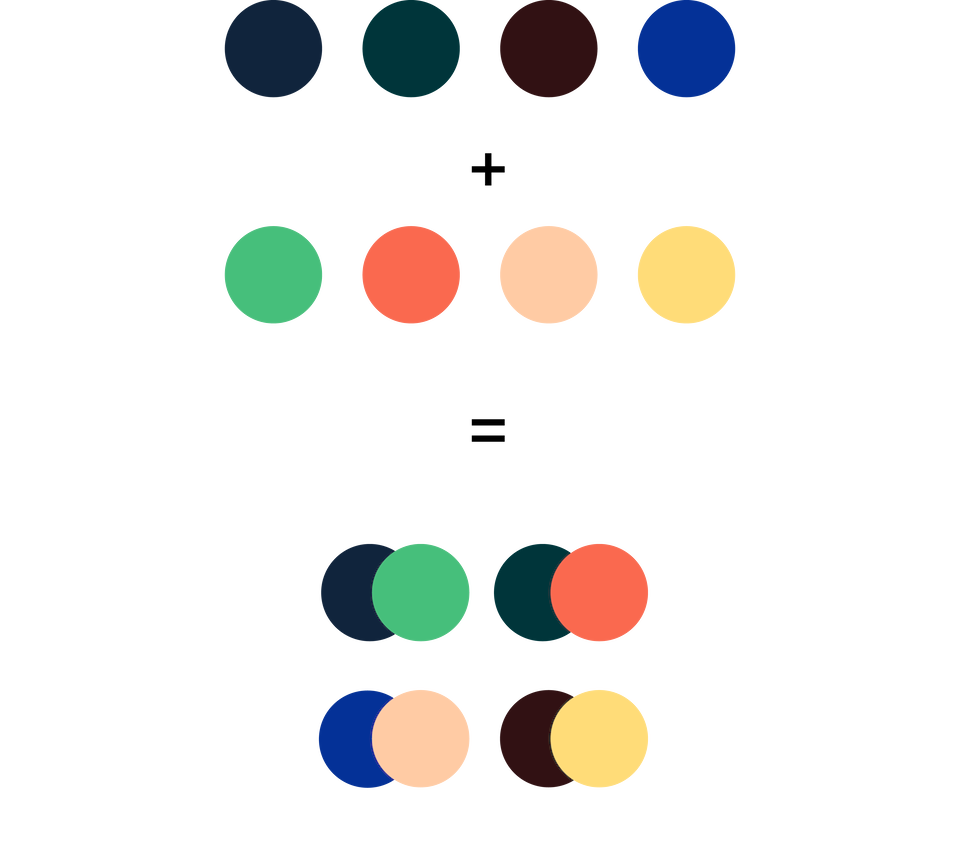 Resulting in 4 colourways for Sleep, Eat, Work and Live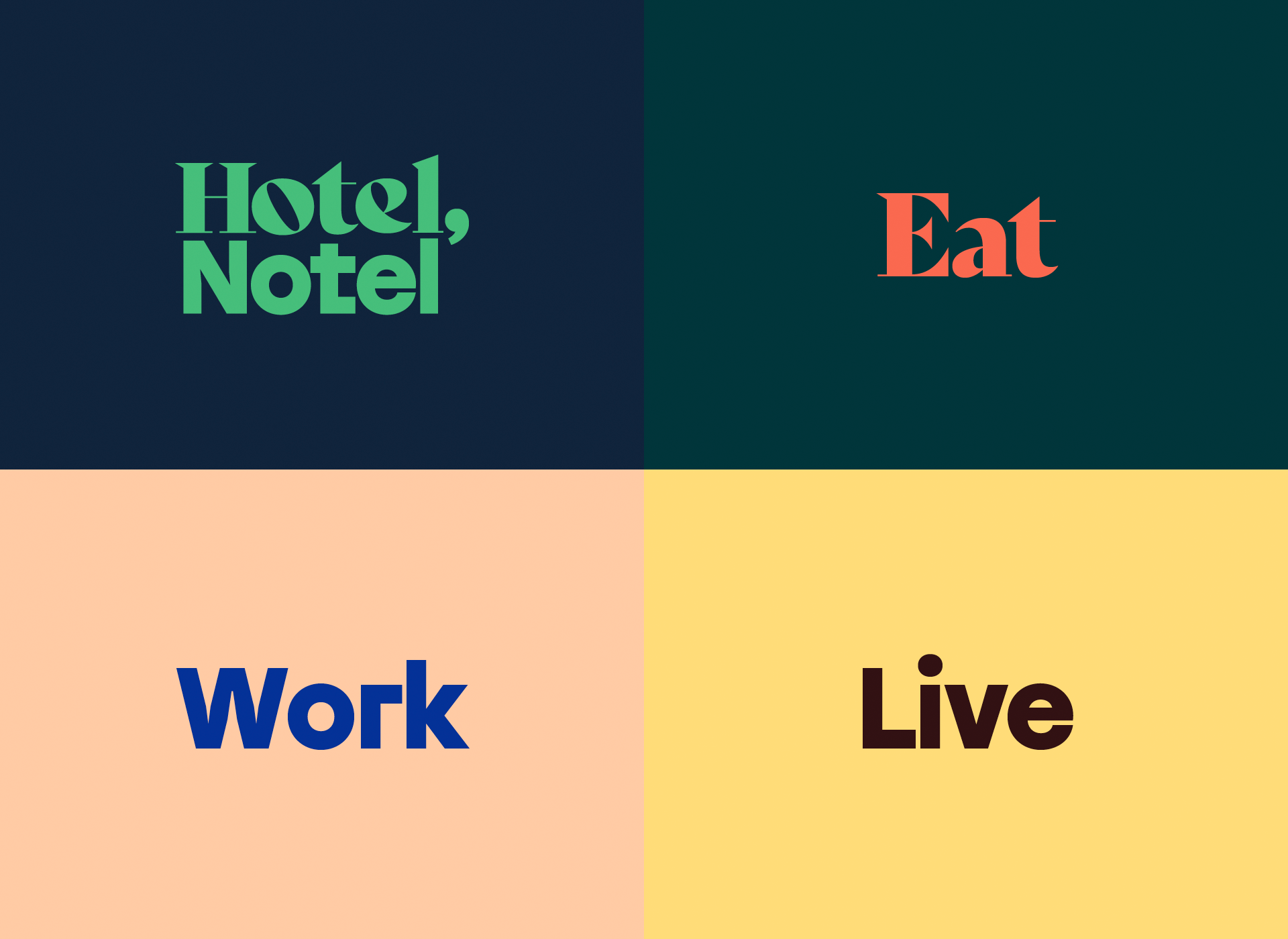 I used the comma from the logo as a 'visual anchor'

Resulting in interesting icons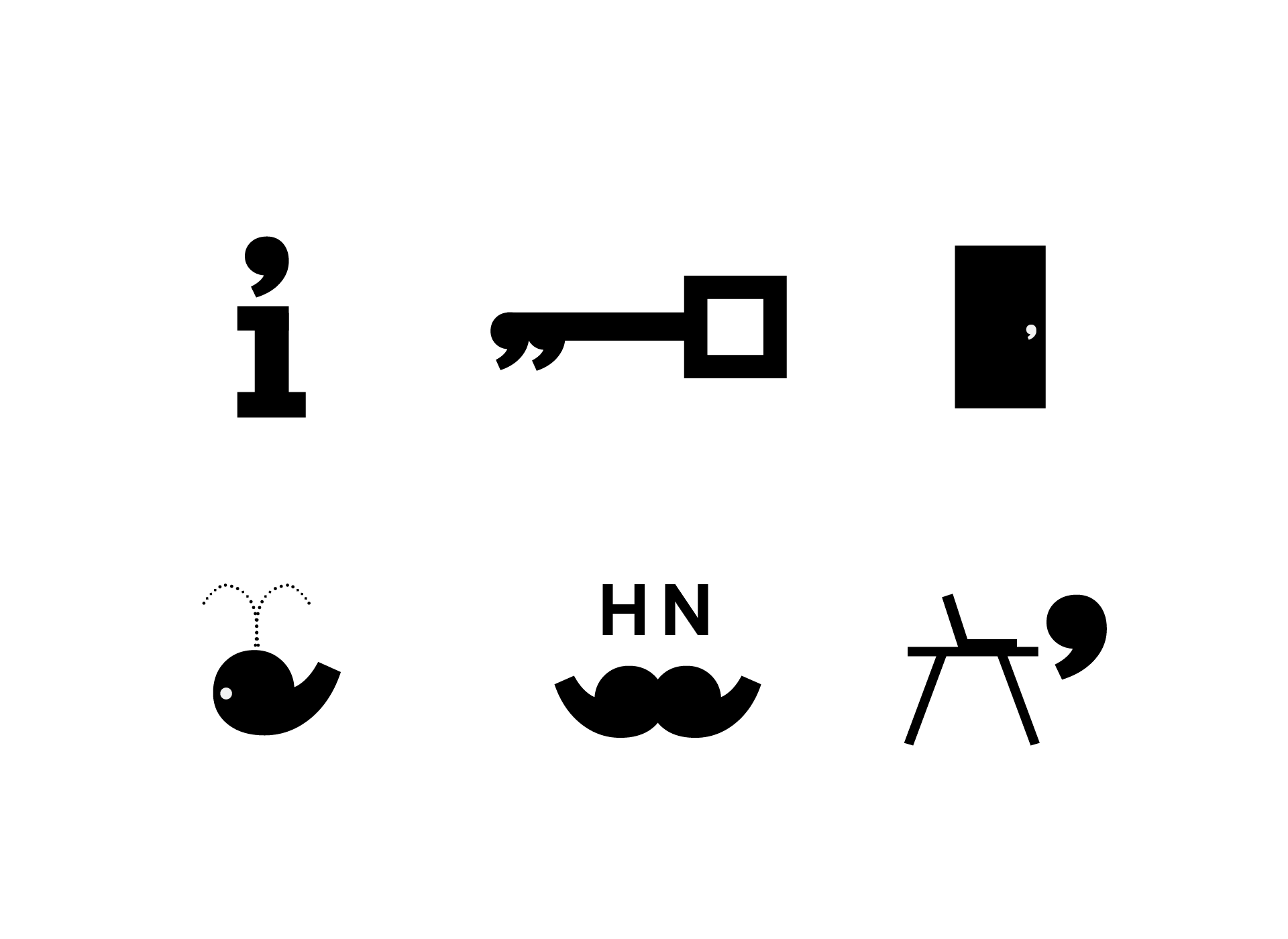 It all came together like this: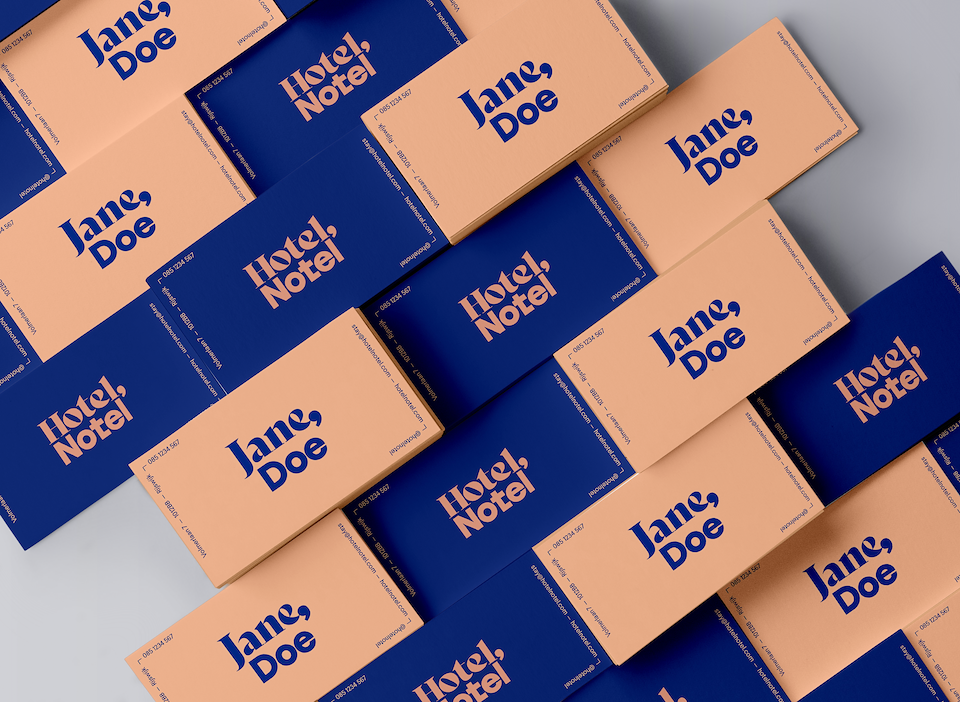 The contrast between fonts, colors, and direction is used throughout the whole branding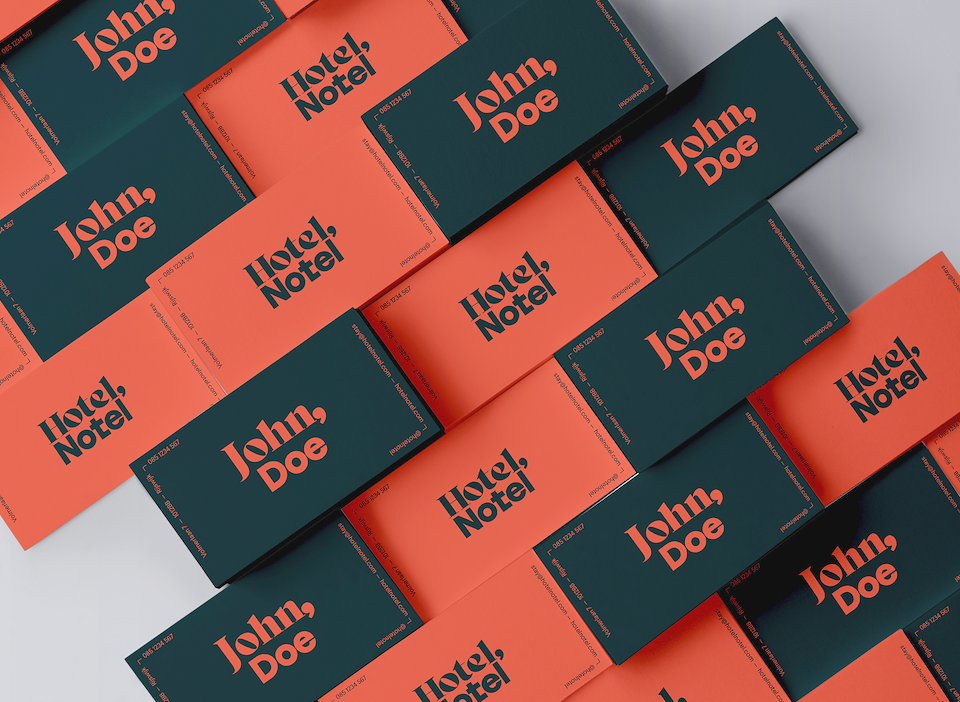 Personal business card for the Hotel Manager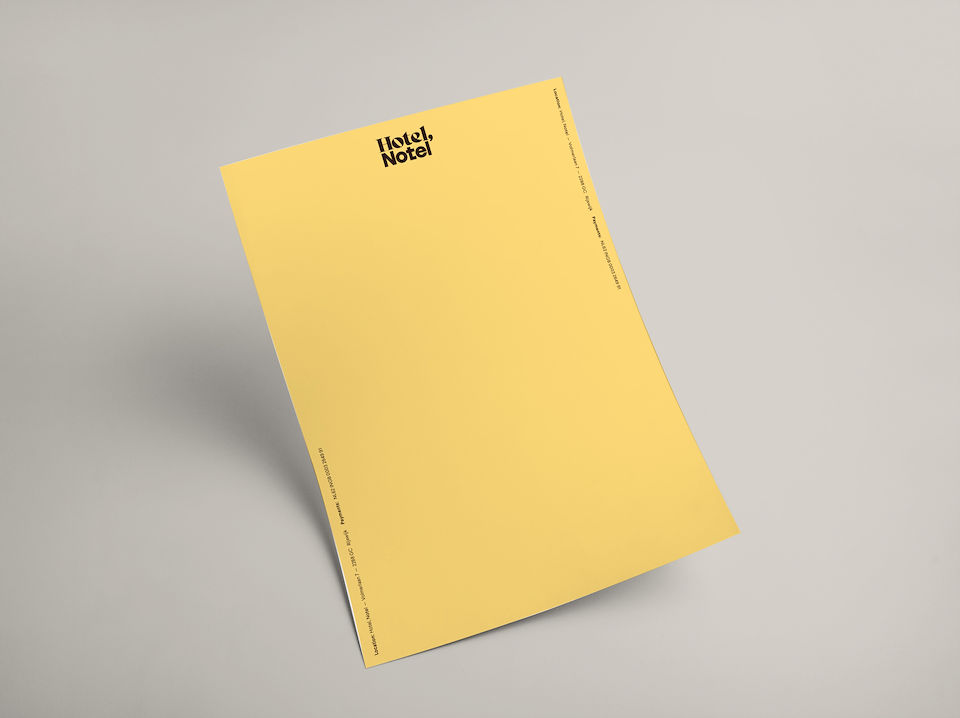 Letterhead with contrasting text lines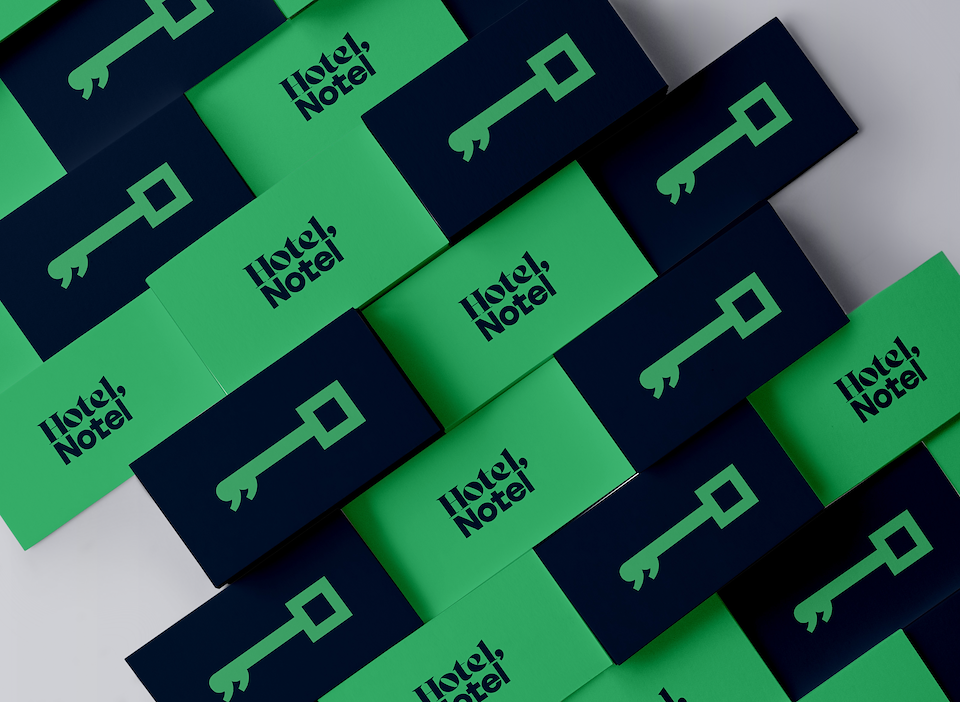 Key card, simple but appealing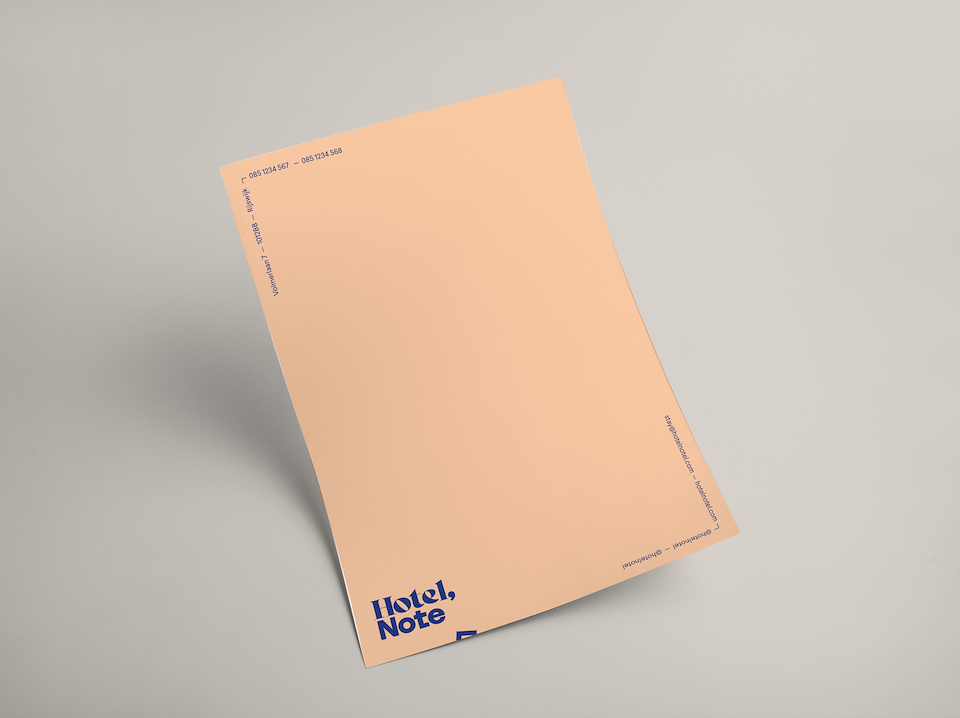 Where did the L go on this Notebook?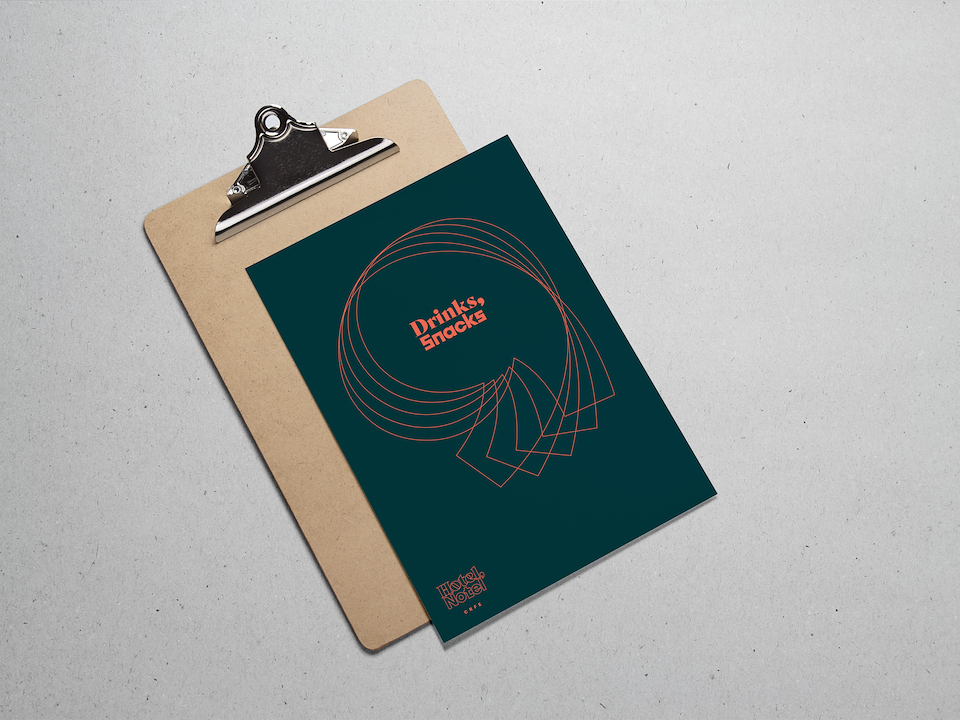 Menu for Hotel, Notel Cafe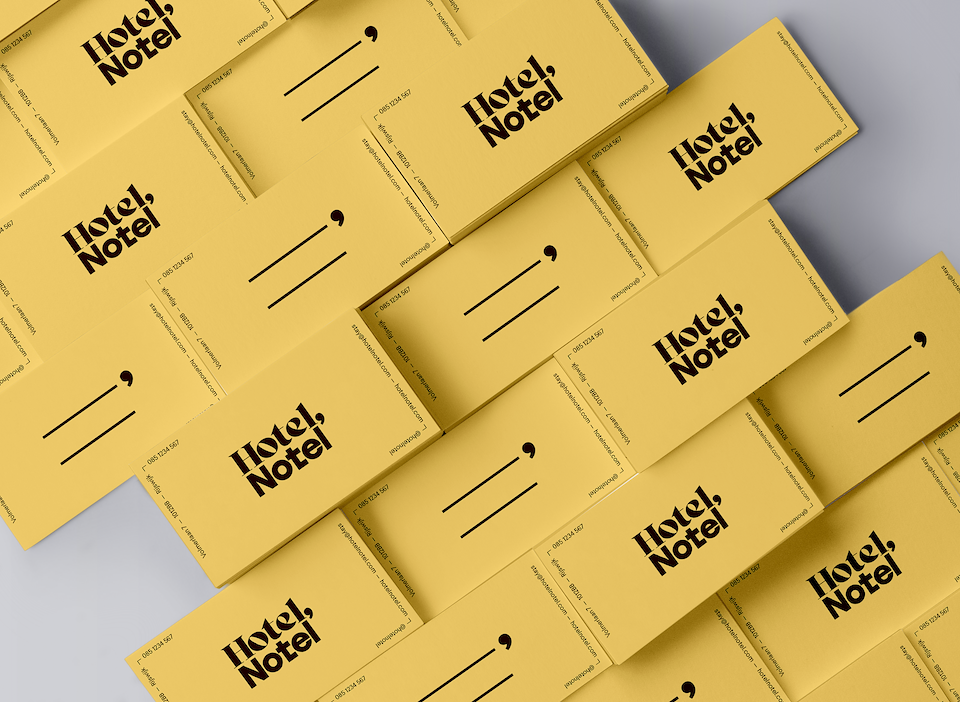 Write your own personal message or use it for the wifi code.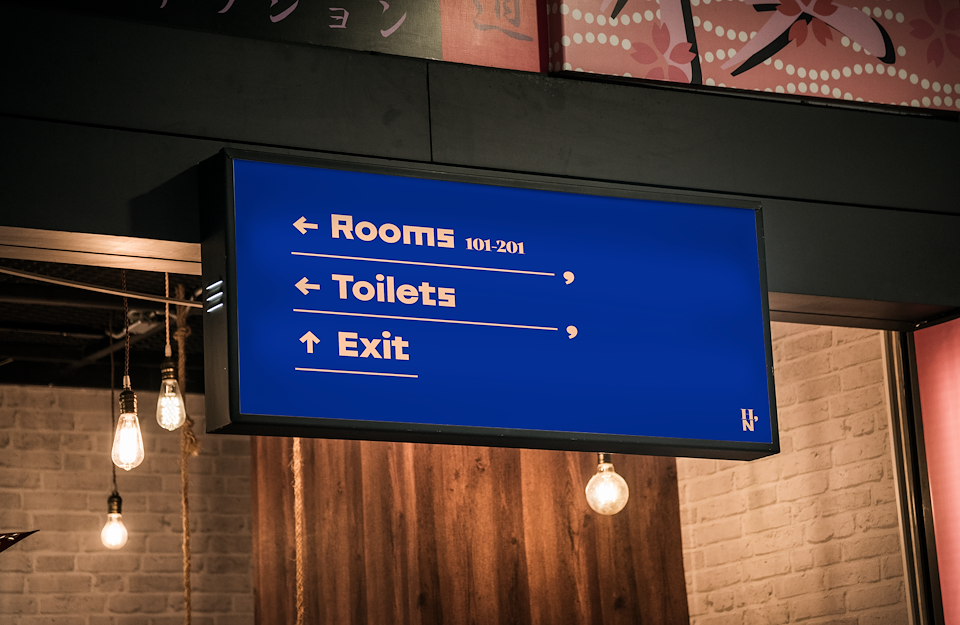 Easily find your way through the building
Of course a comma-shaped door hanger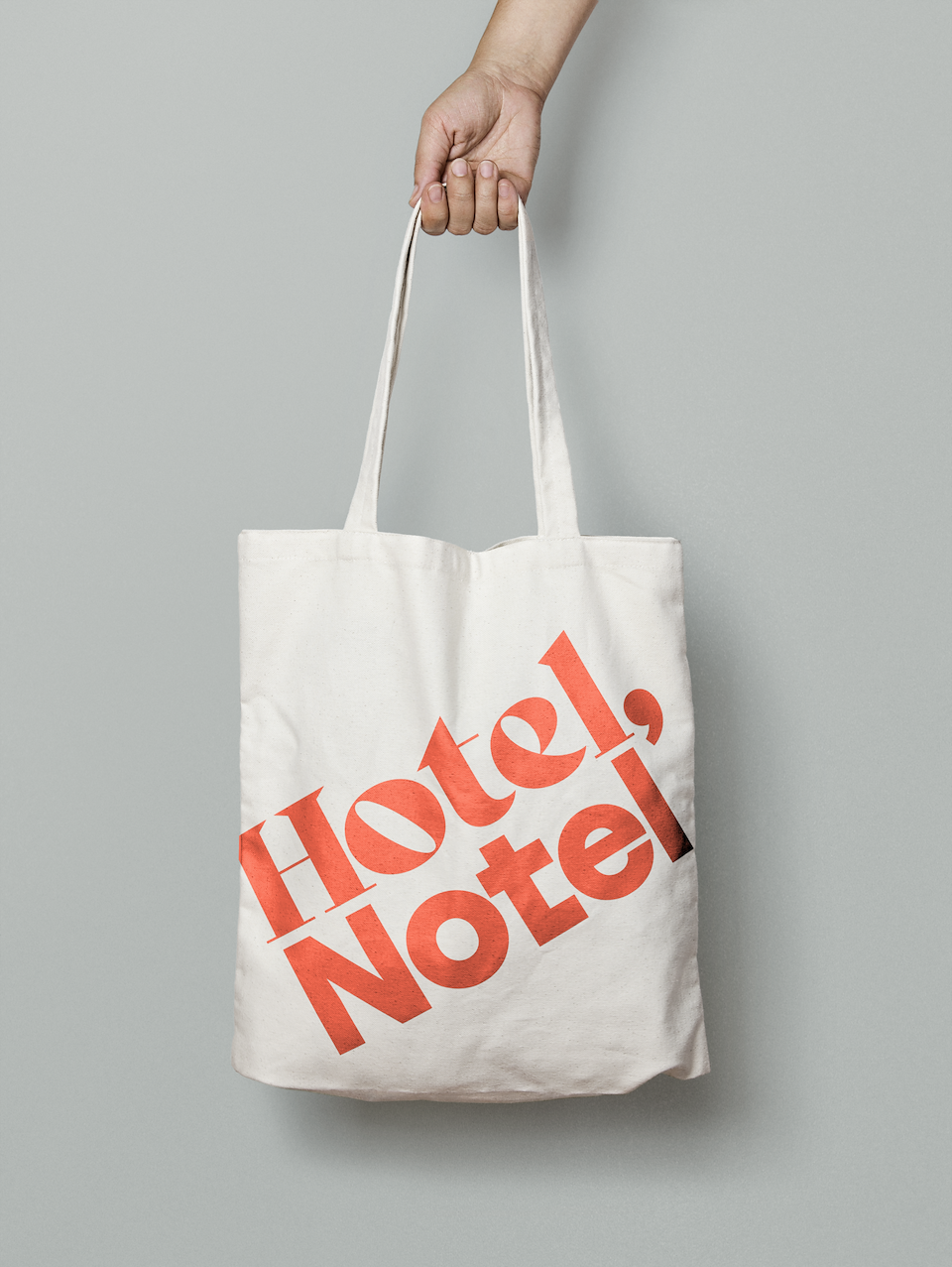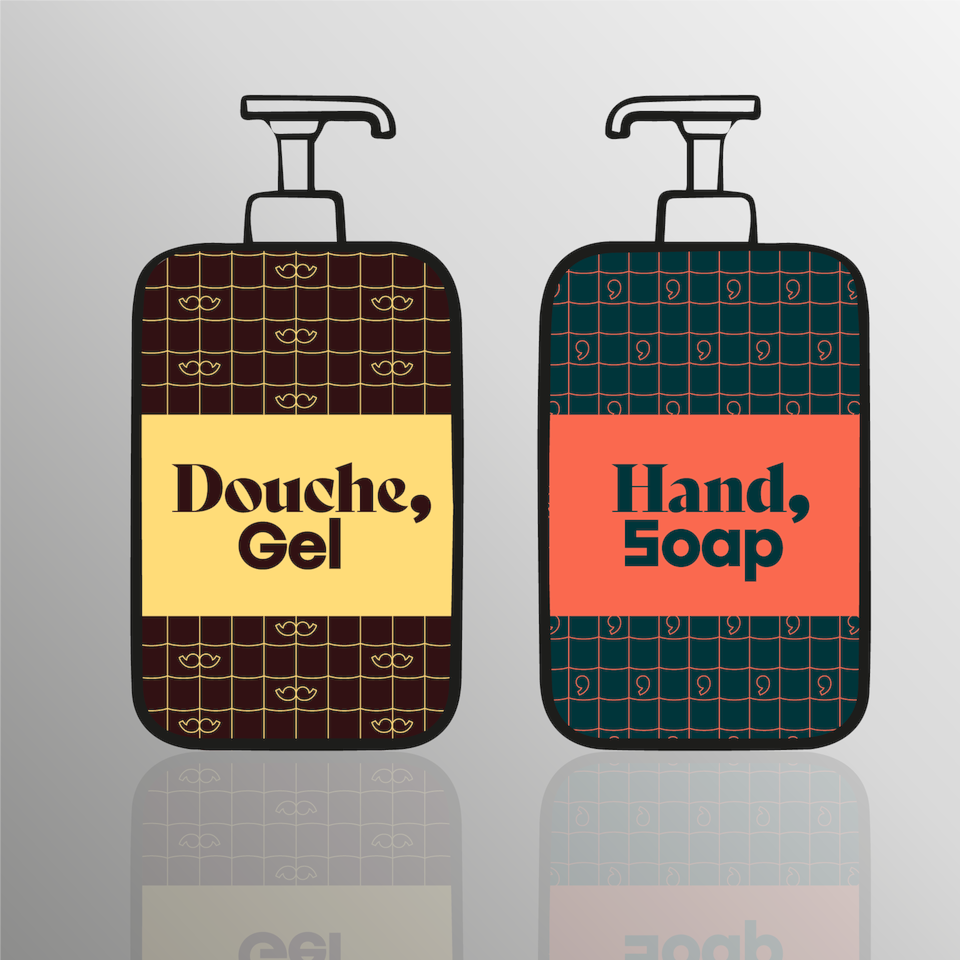 Bathroom essentials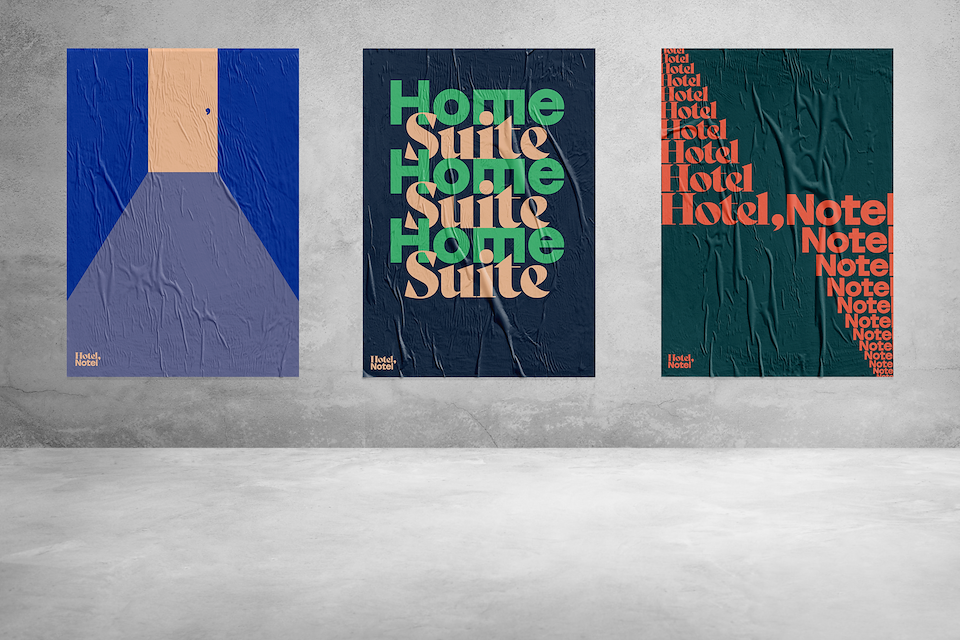 I designed several posters to spice up te rooms, restaurant and workspace area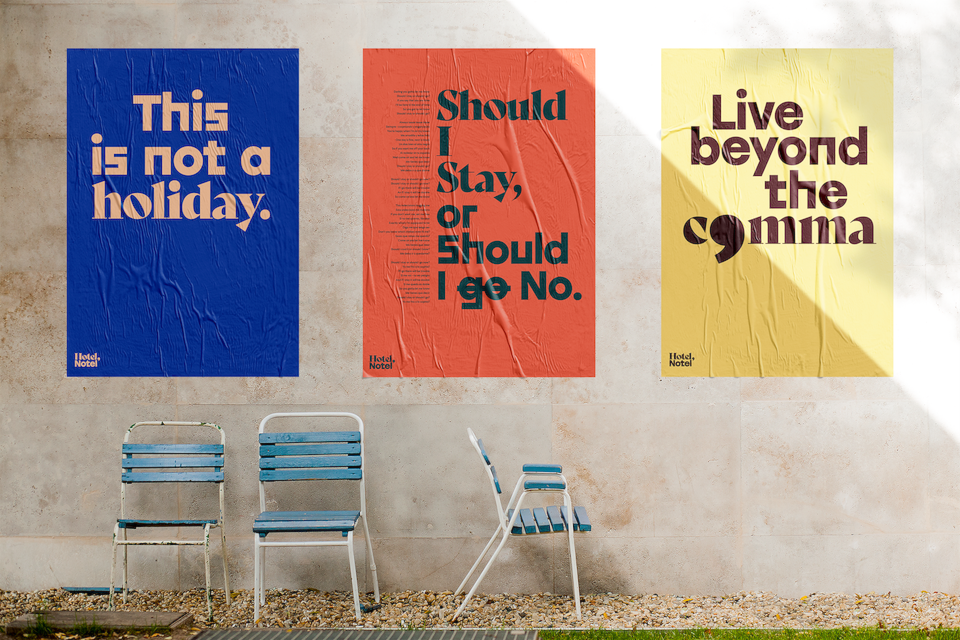 that also could be used on the streets of course, seeking for attention.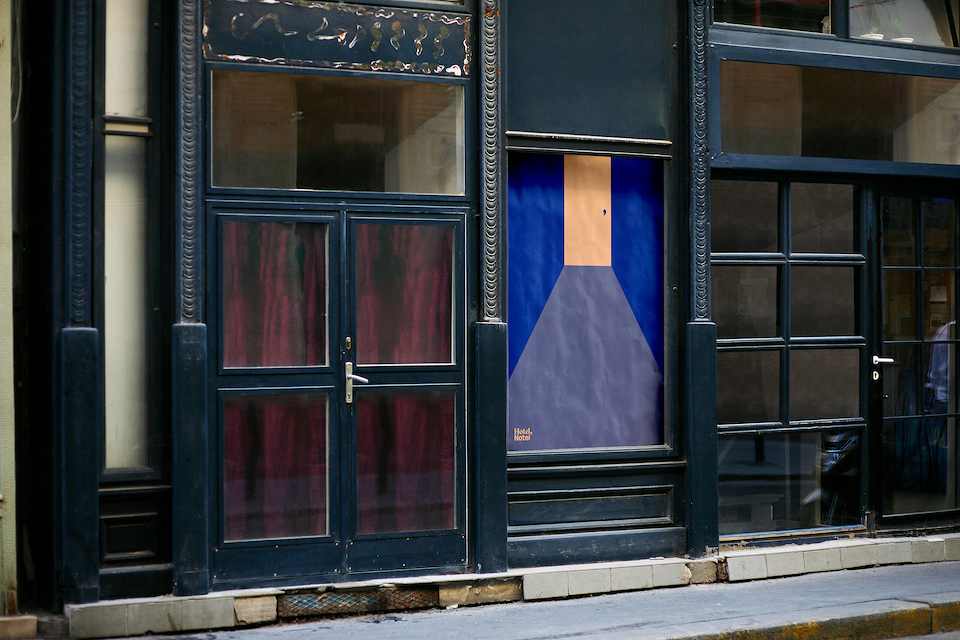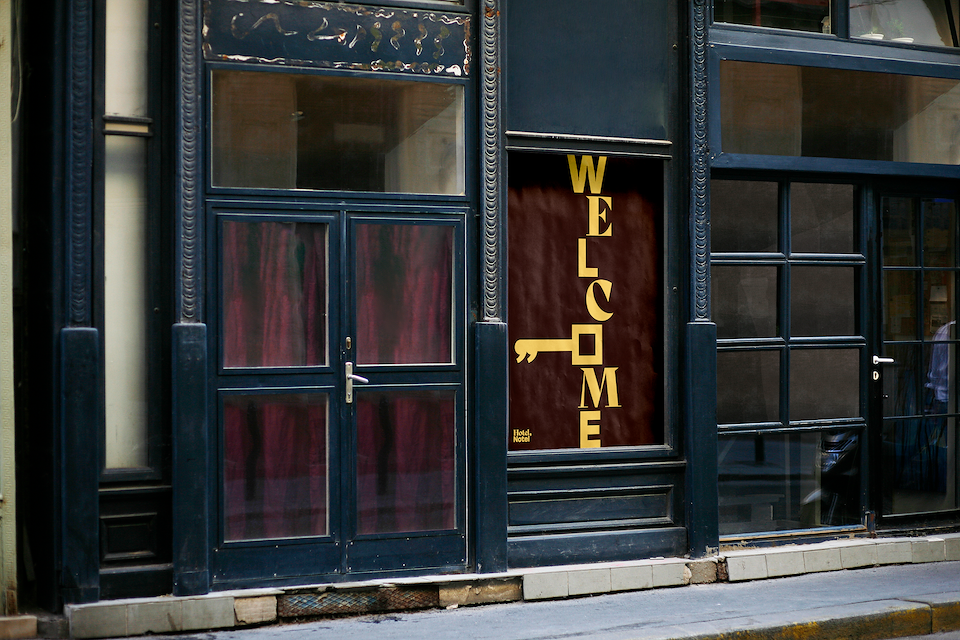 Manifesto


Why is it that most people don't feel at home in a hotel? Maybe it is because nobody really lives there. Nobody calls it their home. So nobody will treat it that way either. It'll end up being just a functional space with no soul. Used for a night… then instantly forgotten.
We believe that this is not how most people want to travel. That business travellers are looking for pleasure too. And that doing business works better when you can connect 
- not just to the internet, but also to the locals and their culture.
That's why we invite you to mingle with our neighbours and residents. Yes. There's people really living here. For months or more. And so can you. Even if it's just for a couple of nights. 
Book a room of any size, and you're invited into world's roomiest living room. We've got space for you to work away, and to live a little while you're at it. Have a seat to enjoy a meal, and meet new friends over a drink or two.
So come to our HOTEL, and we'll offer you our NOTEL as well. You get the point, and you'll also get what's beyond the comma. Because at the end of the day, we want you to feel at home.
We want to thank you for finding us.
You are welcome, too.